Why speed up the digital transformation of your Contact Center?
As part of the digital transformation process, it is important to integrate new channels with other business systems to offer excellent digital experiences.

Omnichannel and the great contribution in the learning capacity that artificial intelligence provides have led to a drastic shift in customer service, allowing Customer Service Centers to automate and improve processes.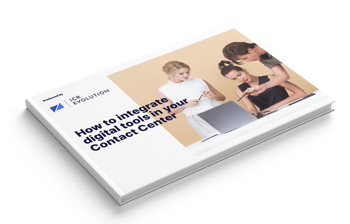 What digital tools do we know? Why should we accelerate the process of integrating new technologies in our contact center? What channels or tools are best for my business?

In this eBook we offer you an introduction to the different platforms and we explain the advantages of connecting these tools with the contact center software.


Fill out this form and download the eBook completely free.